Frequently asked questions
---
macOS install
On OSX you need to approve some permissions.
These will be asked when you run the installer
Step 1 download and accept
Step 2 Accept System Events
Step 3 It will ask to accept accessibility, so open System Preferences (by clicking on the button)
Step 4 Checkmark the VICREO-Listener
Step 5 Close System Preferences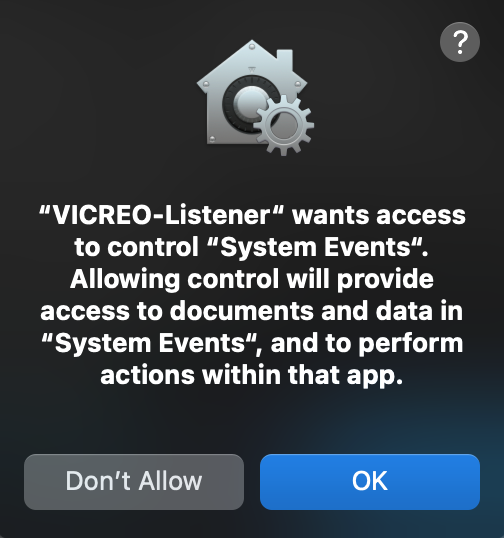 macOS upgrade
The license of the listener had been changed, because of this you might need to re-apply some settings
There can be issues when there is a previous version installed. In the System Preferences uncheck the VICREO-Listener. After that, you would need to restart open System Preferences and check the VICREO-Listener again under accessibility.